The Problem: Obesity & Diabetes
Billions upon billions of dollars are spent annually to "PROMOTE" healthy eating and exercise.
Yet, we are the unhealthiest we have ever been.
In fact, today's youth will be the first in America's history to die before their parents due to child obesity ($643 billion spent annually to treat obesity & diabetes)!
PROMOTION DOES NOT PREVENT DISEASE, PREVENTION DOES!
And the only way to prevent disease is to become empowered with accurate knowledge and then apply that knowledge to make change happen!
America's obesity rate has skyrocketed to 38.2% and at the same time, Diabetes is exploding across the country with NO end in sight!
In 2018, America had a record number of 30.3 Million known diabetes cases, which cost Americans $327 Billion just to TREAT!
This is happening because we DO NOT understand the importance of exercise along with providing our bodies with the nutrients we absolutely need to be healthy… because it is NOT taught to us!
As a result, we are succumbing to obesity & diabetes at younger ages than ever before and are developing a myriad of health problems that are shortening our lives.
Diabetes can lead to high blood pressure and as Americans habitually consume more sugar from making poor food choices, they have higher levels of glucose running through their blood stream, which accumulates to unhealthy levels due to their body's inability to process this glucose into energy.
These high levels of sugar and lack of exercise promote excessive weight gain and damage to blood vessels, which results in hypertension (high blood pressure) and can ultimately lead to a heart attack.
The tragedy of the obesity & diabetes epidemic is that more than 80% of all incidents of obesity & diabetes can be PREVENTED if the primary risk factors (inactivity & poor nutrition) were eliminated.
Despite knowing this, the burden of insulin resistance and diabetes is growing rapidly, as we witness the ever-increasing number of children and communities afflicted year after year.
We need to PREVENT obesity/diabetes NOW!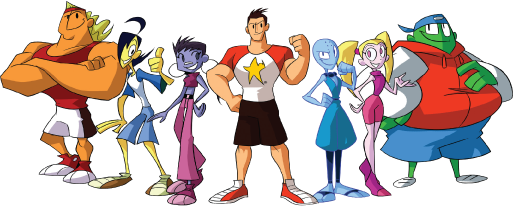 MR. TONE AND HIS TONE-UP TEAM CAN TEACH YOU ALL YOU NEED TO KNOW