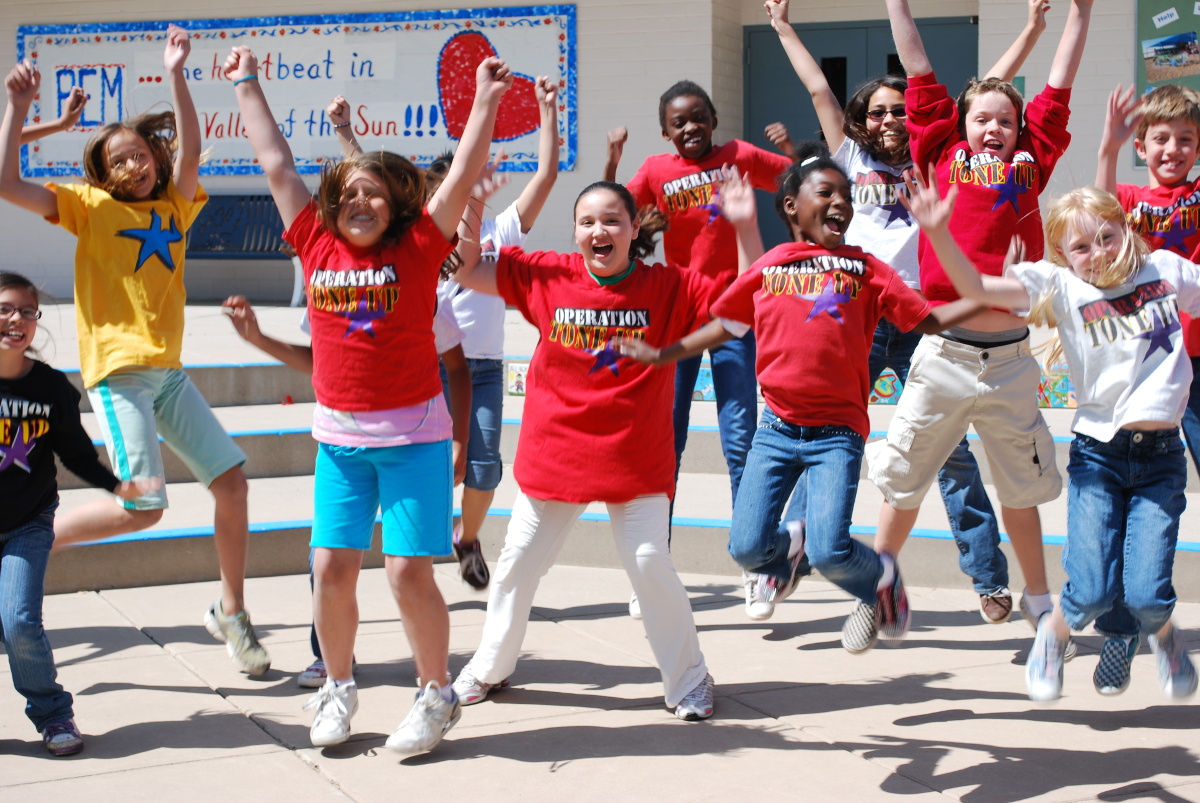 Sign Up
become a Team Captain
Donate - Donate - donate
"Healthfirst" Virtual World
Challenge to Knock Out
Childhood Obesity
Improve Your Health in 4 Weeks and Along the Way Help Prevent Childhood Obesity!
( Decembers 1st to December 30th )

Event description: This is NOT the typical a one-day walk/jog/run event.
This is Healthfirst!
Where you get to improve YOUR health (GET RESULTS) by completing 4 Aerobic Exercise Assignments that increase in length and difficulty and learn about Top Six Nutrients.
REGISTER NOW! $25 Registration Fee
(Includes Free Access to the Operation Tone-Up Virtual Self-Help Health Platform for YOU and an UNDERSERVED CHILD for 1-year).
STARTS DECEMBER 1ST 2020
Our Virtual Platform will guide you every step of the way and with our OTU VISION feature, you can interact and workout with your teammates At Home or from wherever, with an internet connection! NO EXTRA EQUIPMENT NEEDED!
As YOU learn about the Top Six Nutrients (water, carbs, protein, fat, vitamins & minerals) and Exercise (push-ups, sit-ups, chicken squats, up-sights, jumping jacks and jog in place) YOU will begin to apply this knowledge and IMMEDIATELY see results (lower blood pressure, lower blood sugar, lose weight and have more energy) and LOVE it!
RULES
Sign Up to become a Team Captain (You can be a 1-man-Team).
Create a Team with up to 8 Members.
Work as a Team to motivate each other as you Complete 4 Aerobic Exercise Assignments and learn about the nutrients to improve your health!
Earn Points for Exercising, Learning about the Nutrients & Fundraising.
Most Points Wins!
It's That Easy.
ALL INDIVIDUALS who complete the Challenge, receive a certificate!
Get your TEAM together, Improve YOUR Health and PREVENT Childhood Obesity Today!
Upon registration, we will send you your own personal online fundraising page.
Spread the word, SHARE your page, and help us PREVENT childhood obesity.
For every $25 raised, we will help an underserved child PREVENT childhood obesity!
PRIZES
Raise $100 – Receive the DONE THAT! T-Shirt.
Raise $250 - Receive the DONE THAT! T-Shirt and DONE THAT! Mug.
Top 10 Teams will have their name added to the Knowledge Island Wall of Fame! (Share with friends).
Top Team will create and name a 20-minute workout (using Drag & Drop Workouts) that will be added to the program indefinitely for users to choose. In addition, Mr. Tone from Operation Tone-Up will virtually work out with your TEAM to the workout you created.